IGV End Plate Simulation
This equipment is designed to simulate a damaged seal housing creating a high pressure CO2 leak.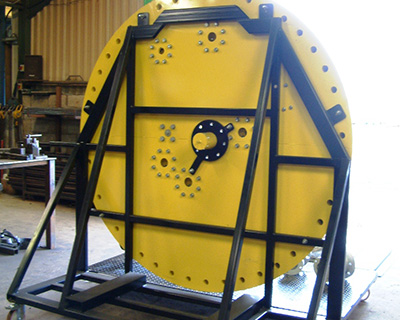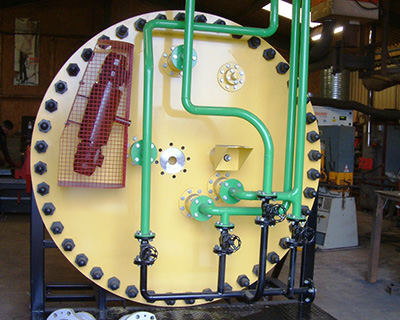 The rig simulates a breach and allows the emergency response team (IRT/SERT) to practice repair techniques on equipment which is off line but looks similar to the real thing.
End closure plate complete with nuts with pipe protectors supported on box section frame.
Dome operating manual driveshaft.
Bearing and seal housings.
Water outlet pipes and valves.
Motors plus gearbox and bracketry complete with guard.
Manifold to allow for low pressure working during exercise.
The rig will be movable on heavy duty swivel castors.
Replica limitorque plus gearbox & guard as a separate item to facilitate realism of exercise.
All powder coated to a colour scheme to match the existing plant to provide realism.
Designed in partnership with EDF Energy