D311 Gas Circ - Lube Oil
This equipment is designed to simulate a Pipework fault in the Lube Oil area of the Gas Circulator.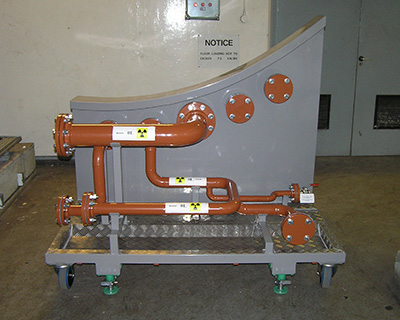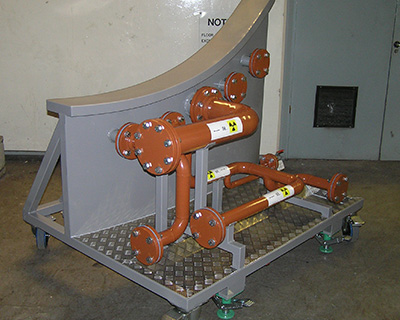 It  allows  the  Emergency  Response  Team  (IRT/SERT) to  practice  repairs  techniques  on  equipment  which  is  off  line  but looks similar to the real thing.
The  unit is  fitted  with truck  stops  to  give  it  additional  stability  and  is  easily  moved  around  for  storage  on  4 heavy  duty lockable swivel castors.
The simulation is painted in colours to match the actual plant onsite to provide the realism required.
Designed in partnership with EDF Energy